Veterinary surgeon Rob Thomas, a former partner at the Barton Veterinary Hospital and Surgery in Canterbury, has retired after 40 years.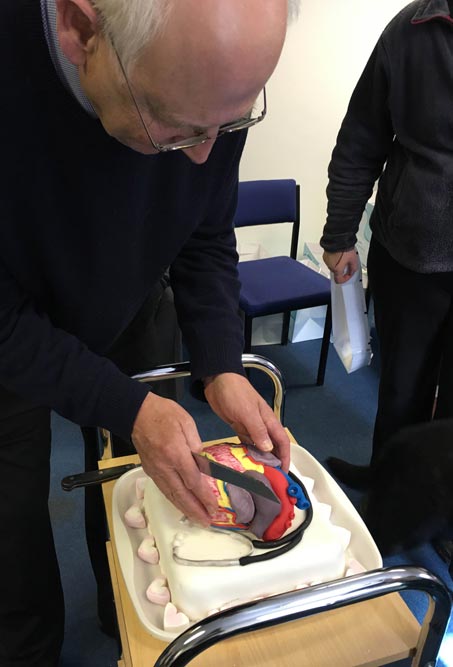 In addition to providing day-to-day care for companion animals, Mr Thomas – a member of the veterinary team and a cardiologist – is highly regarded in the profession nationally, having received the BSAVA Melton Award for Meritorious Service in 2012 and the Dunkin Award for the most valuable article in the Journal of Small Animal Practice by a practising veterinary surgeon.
In 1999 Mr Thomas and his partners made the decision for Barton Veterinary Hospital to become the first practice to join CVS (UK) Ltd – now the UK's fastest growing veterinary practice.
Rising through the ranks
Joining the Barton Veterinary Hospital team in 1976 as an assistant, Mr Thomas became a partner in 1987 and, in the same year, became only the second vet in the UK to be awarded a certificate in veterinary small animal cardiology.
He is an active member of the Veterinary Cardiovascular Society and instigated Barton's referral service in internal medicine, cardiology and endoscopy.
To mark his retirement, his colleagues held a series of celebrations dubbed "The Rob Festival", which included a coffee morning for clients, a party for staff, lunch with current and former colleagues, and cake and champagne on his last day. The cake, baked by colleague Helen Groves-de-Milleret, took the form of an anatomically correct heart.
Mr Thomas said: "I've had a fascinating and rewarding career, working with some great people at a wonderful practice with a great history. Happy times indeed."