The Association of Veterinary Surgeons Practising in Northern Ireland (AVSPNI) Small Animal Congress 2016 will focus on the concept of "the boomerang case".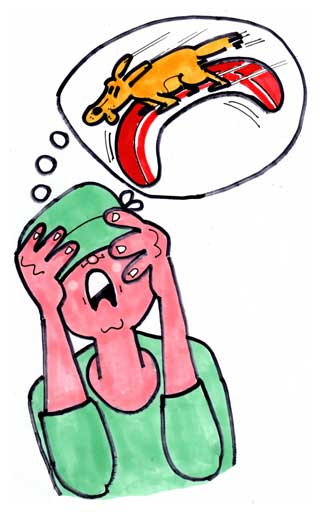 The event aims to provide delegates with information on how to approach and treat cases that keep coming back – from diagnosis and imaging to treatment.
Tempting topics
The congress will take place from 13-14 May at Lough Erne Resort in Enniskillen, County Fermanagh.
AVSPNI president Cahir King said: "I hope the programme for our forthcoming conference, coupled with an excellent series of lectures
 delivered by experts in their field and the lure of the beautiful Lough Erne Resort will tempt you to
 join us.
"Saturday's vet lectures will provide something to suit every level of experience, while the 
nursing programme will include essential clinical lectures, plus look at how to get the most out of your CPD."
Multiple streams
The veterinary lectures are divided into general practice and advanced streams, while the veterinary nursing programme includes clinical lectures and tips on how to get the most out of CPD.
Veterinary lecture titles include:
Logical clinical problem-solving
Key tips for reading abdominal radiographs
Management of the patient with diarrhoea
Diagnostic imaging choices
Interpreting the numbers – hepatic clinical pathology
VN lecture titles include:
Nursing neonates – they are not just small adults
Developing veterinary nursing skills and promoting lifelong learning
The vomiting and diarrhoea patient
The nurse's role in supporting the care of the cardio-respiratory patient
For more information and to book, visit www.vetni.co.uk/events/avspni-small-animal-congress