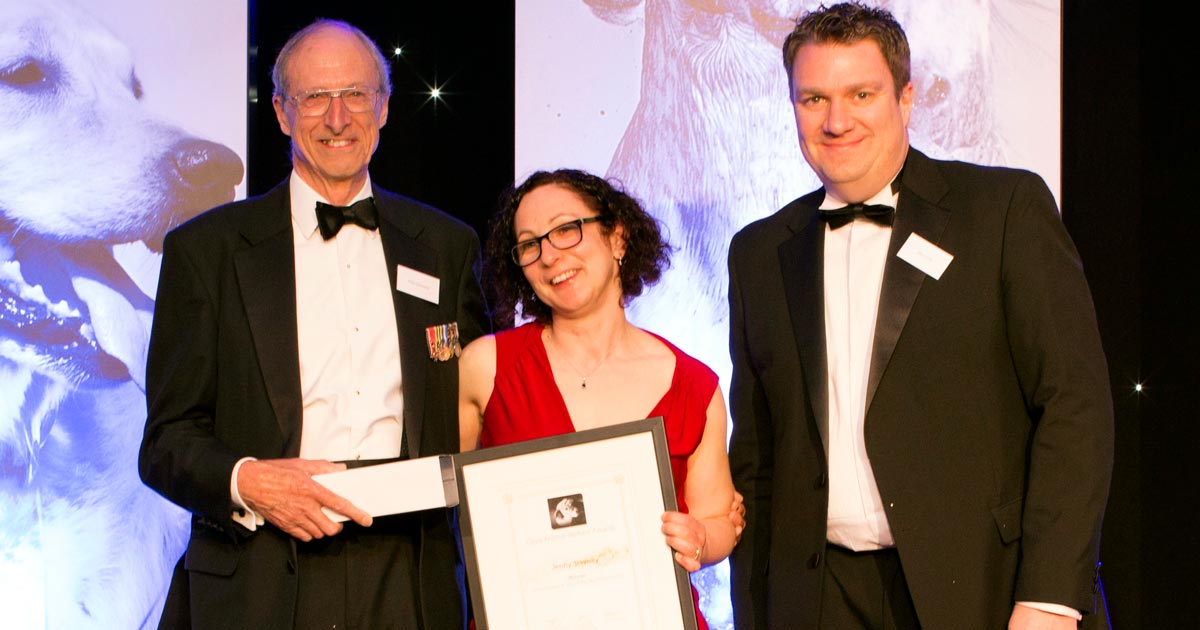 The achievements of people from the veterinary, farming and charity industries who go beyond the call of duty to enhance animals' lives have been celebrated at the Ceva Animal Welfare Awards 2017.
A record number of nominations were received for this year's awards, which took place on 5 April at the Burlington Hotel in Birmingham, in the run-up to BSAVA Congress.
From strength to strength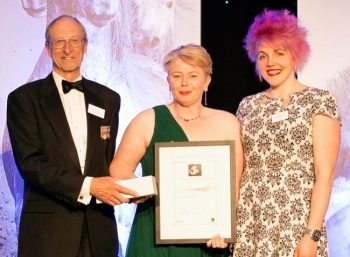 Ceva Animal Health managing director Cüneyt Seçkin, said: "The awards have gone from strength to strength, not only in terms of record levels of interest, but also in the quality of the people and organisations that are honoured, all of which work hard to raise animal welfare standards both in the UK and abroad."
Speaking at the ceremony, chairman of the judging panel, Chris Laurence, added: "It is stunning to see how many people give their lives to the welfare of animals and it makes us feel very humble to see the lengths to which many people go. The fact we have found winners among so many deserving people and organisations was really hard work."
On stage
The winners were presented with their awards on stage by the judges, alongside a representative from each of the category sponsors, which this year included Blue Cross, PDSA, International Cat Care with Agria Pet Insurance, National Animal Disease Information Service (NADIS) and the Royal Agriculteral Benevolent Institution (RABI), and media titles Veterinary Times, VN Times, and Your Dog and Your Cat magazines.
The Guernsey Society for the Prevention of Cruelty to Animals was also recognised for the role it has played in helping raise animal welfare standards.
Winners
Chris Laurence Vet of the Year Award in association with Veterinary Times
Jenny Stavisky from The University of Nottingham – senior lecturer in shelter medicine.
Welfare Nurse of the Year Award in association with VN Times
Samantha Shand from Quarrington Veterinary Surgery in Sleaford.
Farm Animal Welfare Award in association with the RABI and NADIS
Katrine Bazeley, a retired veterinary surgeon from Dorset and Graham Duncanson, a retired veterinary surgeon from Norfolk.
Charity Professional of the Year in association with PDSA
Lesley Winton, founder of the Winton Foundation for the Welfare of Bears and Fostering Compassion.
Charity Team of the Year in association with Your Cat Magazine and Your Dog Magazine
Dogstar Foundation, Sri Lanka.
Volunteer of the Year Welfare Award in association with Blue Cross
Dean Bland from Well Equine in Yorkshire.
International Cat Care Welfare Award in association with Agria Pet Insurance
Pei Su from ActAsia.
For more information, visit www.cevawelfareawards.com