The RCVS Trust is to be one of the beneficiaries of this year's National Pet Month (4 April to 4 May).
This national event is aimed particularly at veterinary practices, pet lovers and people who work with animals. It aims to promote responsible pet ownership and raise money for animal welfare and related charities by encouraging people to hold local fundraising events.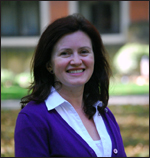 Details about how to sign up, event-packs, posters and advice are available directly from the National Pet Month organisers through their website http://www.nationalpetmonth.org.uk. Photographs and details of events can be uploaded onto the event website to help promote the event.
The RCVS Trust is one of several animal related charities that fundraisers can choose to support. Funds raised for the trust can be safely donated at www.justgiving.com/rcvstrust .
Cherry Bushell, Director of the RCVS Trust, said: "It's fantastic to be one of the charities that benefit this year from National Pet Month. We hope that lots of practices will put on events to promote responsible pet ownership and raise money – and have fun too."