The RCVS is attempting to assess the extent of "blame culture" in the profession by asking vets and VNs to engage in an anonymous online survey.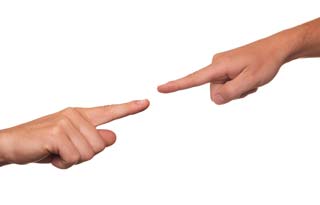 The work is being conducted by the Open Minds Alliance and aims to establish the prevalence of a culture of blame, which, the college says it has increasingly recognised, can lead to fear of making mistakes.
This, it says, can have a negative impact both on the mental health and well-being of members of the profession and, ultimately, animal health and welfare.
Contributing factor
The survey will also ask:
to what extent members of the profession may feel the college, as the regulator, contributes to any blame culture
where improvements could be made to the concerns investigation and disciplinary process to help combat it
RCVS registrar and director of legal services Eleanor Ferguson said: "It is a common misconception if you make a mistake then this will be investigated by the college and you will end up in front of a disciplinary committee – however, we recognise mistakes can and will happen, and expecting 100% perfection is unrealistic.
"The real professional conduct issues arise when members of the profession try to cover up their mistakes, which often does far more damage than if the person was open and honest about what had gone wrong."
'Room for improvement'
Looking closer to home, Mrs Ferguson added: "We do also accept there is always room for improvement in our own processes.
"If there are positive steps we can take to make the investigation and disciplinary process less onerous for members of the professions, we would like to hear your suggestions."
The survey will be emailed to all vets and VNs on 1 March. All data will be handled and analysed by the Open Minds Alliance and only anonymised analysis of the data will be passed back to the RCVS.