Two veterinary surgeons have been suspended by the RCVS disciplinary committee for lying to clients and the royal college about the circumstances of a castration procedure, which led to the death of a dog.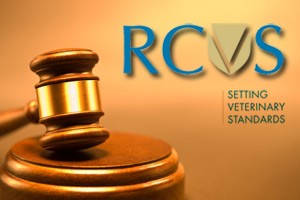 Mpho Lesolle and Georgi Cheshmedzhiev were suspended for four and two months respectively in relation to surgery undertaken on Benson, a two-year-old male labradoodle.
The committee heard that on 6 August 2013 a couple brought Benson to Swinfen Veterinary Centre in Staffordshire, where Mr Lesolle was practice principal and Mr Cheshmedzhiev his assistant, for the operation undertaken by Mr Cheshmedzhiev.
Mr Lesolle did not directly supervise the procedure and told the committee he had been confident his colleague could carry out a castration, having permitted him to do so on previous occasions.
After the operation, a nursing assistant noticed blood on the bedding and Benson had a swollen scrotum. Mr Lesolle performed a scrotal ablation on the dog and it was discharged later that day.
However, on the morning of 8 August, Benson was found dead. An independent postmortem concluded he had probably died of intra-abdominal bleeding, which caused circulatory collapse.
His owners raised a concern with the RCVS in September 2013. The charge against Mr Lesolle related to his actions after the operations and during the investigation.
The four parts of the charge were:
He failed to be sufficiently open with the owners on the circumstances of Benson's surgery.
In September 2013, he wrote to the royal college indicating he performed the castration, and failing to state there had been two operations.
On 23 January 2014 he informed Pam Mosedale, a veterinary investigator employed by the RCVS, he carried out both procedures.
On the same day, he encouraged his veterinary nursing assistant to be dishonest with the college's investigators.
Mr Lesolle, who attended the hearing, admitted all parts of the charge. He told the committee he decided to take responsibility for Mr Cheshmedzhiev's operation to protect his colleague, who he regarded as vulnerable and lacking in self-confidence. He also accepted he had encouraged the nursing assistant to lie during her interview.
He told the committee he persisted with the deceit until 15 January 2015, when he gave a full account of what had occurred.
The three parts of the charge against Mr Cheshmedzhiev, who was not in attendance or represented at the hearing, were:
In a letter to the college in September 2013, he indicated he had not undertaken the castration procedure on Benson.
On 23 January 2014 he denied carrying out the operation while being interviewed by Pam Mosedale.
On 19 June 2014, while being interviewed by a solicitor instructed by the college, he said Mr Lesolle carried out both procedures.
The committee found the charge against Mr Lesolle amounted to serious professional misconduct. It highlighted the protracted nature of his deceit and the fact he encouraged another member of staff to participate in it. However, it accepted his motivation was to protect Mr Cheshmedzhiev.