The Royal College of Veterinary Surgeons (RCVS) is seeking nominations for its honorary fellowships and honorary associateships, which will be awarded to successful candidates at next year's RCVS Day (July 5, 2013).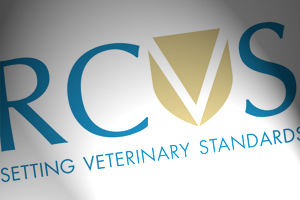 Honorary fellowships are bestowed upon those members of the college whose service to veterinary science far exceeds the standards ordinarily required of the profession.
Those who have made a significant contribution, whether, for example, to veterinary medicine, science, education, in clinical practice or in politics will be considered for this honour.
Honorary associateships, on the other hand, are for those who are not members of the college, and nominations are encouraged from a variety of fields within the veterinary sphere, such as scientists, lecturers, veterinary nurses, charity-workers, farriers, farmers and those working in industry. Those who have made a special contribution to animal health and welfare are also eligible to be nominated.
Speaking of the honours, RCVS president Jacqui Molyneaux said: "It is through these two honours that the RCVS can recognise outstanding service and achievement both from veterinary surgeons and from those working in the numerous other areas that contribute to animal health and welfare.
"So if you know someone whose achievements really stand out – please tell us."
At this year's RCVS Day, held on July 6, 2012 an honorary associateship was bestowed upon Douglas MacGregor from Cornell University in the US for his work with the Cornell Veterinary Leadership and Research Programme.
Meanwhile, Lance Lanyon of the RVC and Thomas Hildenbrandt of the Leibniz Institute for Zoo and Wildlife Research were made honorary fellows.