Staff at a veterinary practice in York are celebrating after receiving two national awards from the RCVS.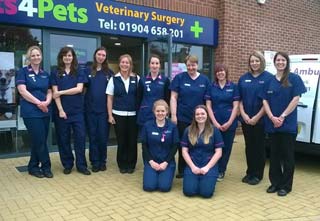 Vets4Pets York was rated "outstanding" in the team and professional responsibility and customer service categories of the Practice Standards Scheme (PSS).
Fantastic achievement
Owner and veterinary surgeon at Vets4Pets York Helen Trory said: "Obtaining these awards is a fantastic achievement for our practice, and I couldn't be prouder of my amazing team.
"When the RCVS awards scheme was launched in 2015, we were immediately interested in working towards the awards, so started to prepare in June for our inspection in December.
"My goal for the practice has always been to work at the highest standard possible and offer the best veterinary care we can, but these awards gave us that extra push to meet the outstanding standards set by the RCVS."
External recognition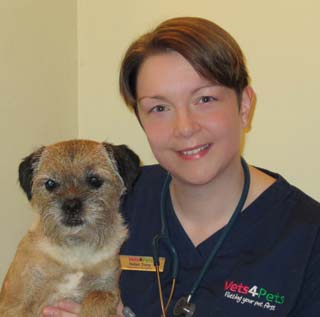 And she added: "Although the RCVS accreditation process is voluntary, it was very important to me and my team to get external recognition of the standards we work to, so I was over the moon when we found out about our outstanding achievements.
"I cannot thank my colleagues enough for all their dedication, particularly my head veterinary nurse Katie Todd, who was the driving force behind us being able to get outstanding in these awards."
The PSS allows practices to apply for optional awards in specific areas from client services to in-patient services.
The practice is awarded points against set criteria and the number of points accumulated determines if they win a "good" or "outstanding" award.
The RCVS assessor who visited Vets4Pets York, Malcolm Whitehead, was particularly impressed with Helen and her team and commented that they were exceptional in all areas.