The Royal College of Veterinary Surgeons has confirmed the names of those on the new audit and risk Committee (ARC). The announcement comes after "torturous" discussions surrounding the ARC's structure.
The Royal College of Veterinary Surgeons (RCVS) has officially confirmed the members of its new audit and risk committee (ARC).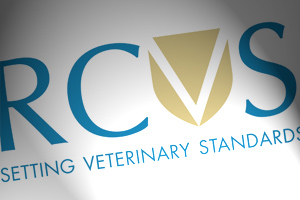 The committee's formation comes after recommendations in the McKelvey report; a study of the college's IT and building work overspends.
The council of five includes two council members and three non-council members. The two council members are Lynne Hill of Langford Veterinary Services, University of Bristol and Richard Davis, First Milk director.
The members not from the council are chartered accountants Elizabeth Butler and David Hughes as well as Judith Rutherford, non-executive director of a community healthcare and primary care trust.
Mrs Butler has chaired the audit committees of both the Royal College of Nursing and Hyde Housing Association and chairs the audit committees of the Electoral Commission and the Local Government Boundary Commission for England.
Mr Hughes is a non-executive director and chairman of the audit committee for the Highways Agency and is also a member of the Department for Transport audit committee.
Mrs Rutherford, meanwhile, has nearly five years of audit experience from her time on the primary care trust.
The committee's structure was confirmed at RCVS Day on July 6, 2012, after discussions within council. Some council members felt the committee should have a majority of council-based members, while others believed a non-council majority would be best. RCVS president at the time, Jerry Davies, called the discussions "torturous".
Current RCVS president Jacqui Molyneux said of the ARC: "I am pleased it is now in place. It should offer reassurance to both members and the public that the framework via which council's activities are scrutinised is robust."
The committee, which is accountable to council and will report at least annually, will meet for the first time in early autumn.