Statement released following controversial decision to strike off Zimbabwean vet.
The RCVS has issued a statement after receiving a number of comments on the disciplinary committee (DC) decision against vet Munhuwepasi Chikosi.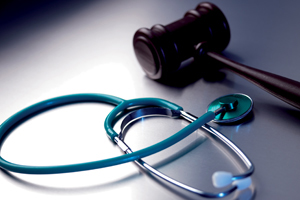 Chikosi was struck off after delaying attending an injured dog while working as a locum for Vets Now's out-of-hours service in Burton-le-Clay, Bedford in 2011.
Some of the comments made by the DC have caused confusion, prompting the RCVS clarify some of the practices and procedures of the DC.
Gordon Hockey, RCVS head of legal services and registrar, said: "Cases around 24-hour emergency cover do tend to spark debate.
"The DC decision is consistent with long-standing RCVS advice on 24-hour emergency first aid and pain relief and confirms the importance of individual professional judgement that takes account of the needs of the animal in the specific case.
"The advice in the code of professional conduct and the supporting guidance remains in place, and all decisions of the DC are considered by the advisory committee (to be renamed the standards committee from July), which may result in further advice or clarification being produced by the RCVS.
"Meanwhile, nothing takes the place of reading the full decision of the DC, and I would urge veterinary surgeons with an interest in this area to take the time to do this."
The DC is constituted under the Veterinary Surgeons Act 1966 and considers cases against veterinary surgeons. If a case is found proved, a veterinary surgeon may be suspended or removed from the register.
If the DC directs that a veterinary surgeon's name should be removed, this will take effect at the end of a 28-day appeal period, or if there is an appeal, if this is withdrawn or lost.