The RCVS will be holding two of its Regional Question Time meetings in May.
The free to attend meetings offer veterinary team members the opportunity to put their questions directly to representatives of the college.
Details of the events' dates and locations are:
17 May: Belfry Hotel, Nottingham
31 May: SWALEC Stadium, Cardiff
Both events begin with a buffet supper at 6.30pm, followed by the main event beginning at 7.15pm.
Split agenda
The first half of both evenings will be split into two streams:
a general question and answer session, chaired by RCVS president Bradley Viner
a session based around the joint RCVS and BVNA VN Futures project, chaired by RCVS VN Council chairman Liz Cox
The two groups will then reconvene for the second half of the meeting to discuss topics that affect the whole team.
On the afternoons prior to both events, the college has also organised free, 45-minute practice standards scheme (PSS) surgeries between 12 noon and 5pm.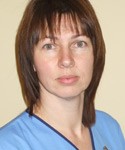 The Nottingham surgeries will be held by PSS acting lead assessor Pam Mosedale, while the Cardiff surgeries will be held by senior assessor Richard Killen. Surgeries are assigned on a first-come, first-served basis. To book email e.lockley@rcvs.org.uk or telephone 020 7202 0773.
Mental health awareness training
As part of its Mind Matters initiative, the college will also be holding mental health awareness training sessions in Nottingham and Cardiff between 1.30pm and 5pm, to help veterinary team members better recognise the signs and symptoms of mental ill health, understand how to have first conversations with people they are worried about and learn how to signpost to further help.
To book a place at either of the Regional Question Time events, visit rcvs.eventbrite.com
To book the mental health awareness training sessions, visit rcvsmindmatters.eventbrite.com