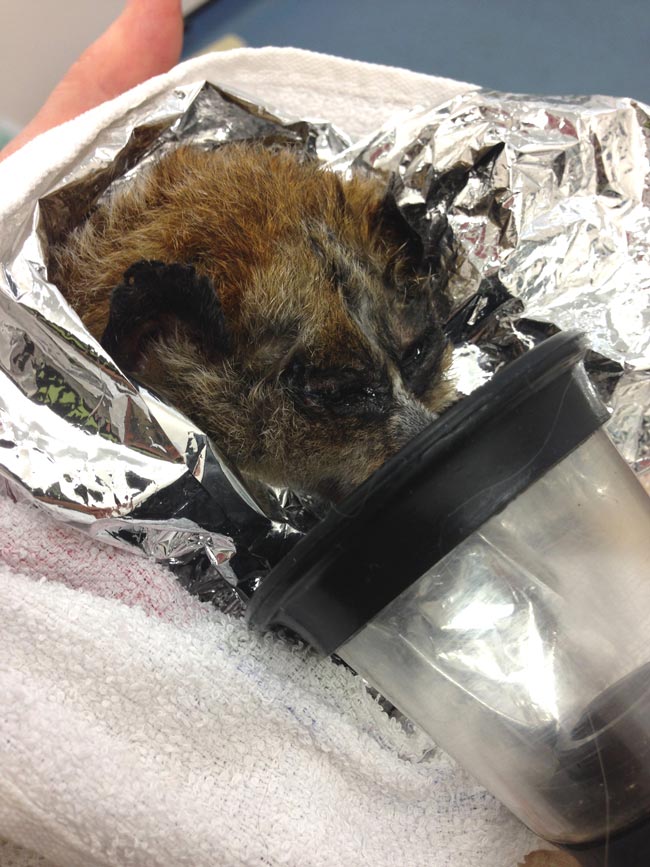 A pygmy slow loris can see again after a veterinary ophthalmologist performed double cataract surgery.
When the rare primate, called Gloria, arrived at Paignton Zoo Environmental Park in 2014 she had cataracts in both eyes.
The severity of the condition increased and over the last six months it was progressively difficult for her to find live insect food in her enclosure.
Last-ditch attempt
Additionally, introductions between Gloria and male lorises for possible breeding were fraught with problems because she couldn't see. The situation led to a last-ditch attempt to save her vision.
Ghislaine Sayers, the zoo's head of veterinary services, said: "Slow lorises have large eyes because they are nocturnal and they have a very big light-reflecting area at the back of the eye to maximise the available light at night, but, as far as I know, they are not prone to eye problems."
It was decided surgery was required to remove the opaque lenses and allow light to get to the retina.
It all becomes clear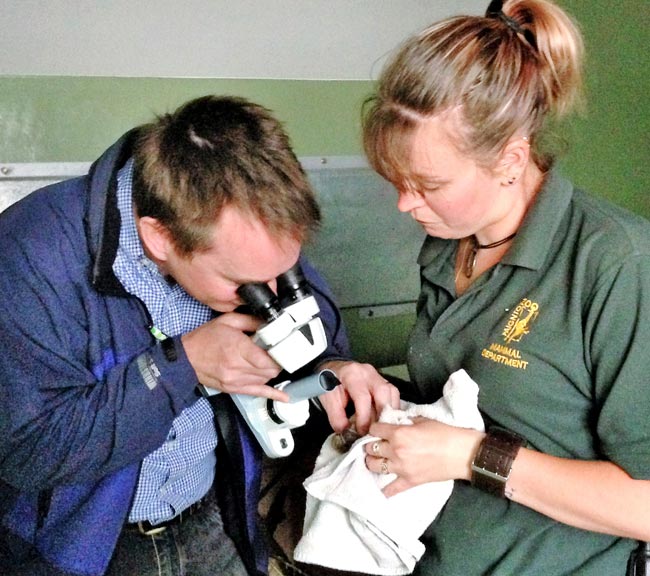 Veterinary ophthalmologist Jim Carter performed the phacoemulsification procedure, during which the lens of the eye is emulsified with ultrasound and removed from the eye by irrigation and aspiration, to be replaced with a balanced salt solution.
Mr Carter, who conducted the surgery at South Devon Referrals, performed an ultrasound of the eyes to make sure no other problems were present that would prevent the surgery from being effective.
The operation was a success and Gloria will have antibiotic and anti-inflammatory eye drops for two weeks, pain relief and oral anti-inflammatories for a month and oral antibiotics, which should prevent her from rubbing her eyes too much and stop the hole in the cornea from becoming infected until it heals.