BVA president Robin Hargreaves makes call after two four-month-old puppies in The Netherlands, imported from Bulgaria, are confirmed to have contracted the disease.
The president of the British Veterinary Association (BVA) has called on authorities in the UK to ensure the enforcement of pet movements into the UK remains a priority after two cases of rabies were confirmed in The Netherlands.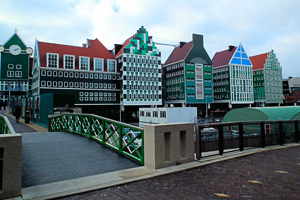 The cases – in two four-month-old puppies imported from Bulgaria on October 5 (2013) – became apparent on October 10, when the first dog showed signs of fever and paralysis. The second dog, a sister of the first, meanwhile, was suffering from haemorrhagic gastroenteritis, but showed no neurological signs. However, both dogs were euthanised.
The last occurrence of the disease in the country was in August 2012.
BVA president Robin Hargreaves said the cases were "deeply worrying" and "far too close for comfort".
 
"It must be a wake-up call to UK authorities to ensure enforcement of pet movements into the UK remains a priority," he said.
 
"We have been raising concerns with the Government that the changes in legislation last year had significant unintended consequences in boosting the number of puppies and kittens coming to the UK for sale.
 
"Although the pet travel scheme is not intended to cover commercial movements, the fact animals can enter the UK at a younger age has meant people are abusing the legislation for this purpose, with potentially grave consequences."
 
The Government must review current enforcement of the legislation, he said, and be certain the country has the right measures in place to protect the UK's rabies-free status.
 
"The news from The Netherlands should also be a serious wake-up call to potential pet owners, who must always ask about the animal's background and ask to see it with its mother," he said.
For more information on the pet travel scheme, visit the Government's website.
Image © Microtoerisme