The small animal referral hospital at the RVC has been rated "outstanding" by RCVS Practice Standards Scheme (PSS) assessors.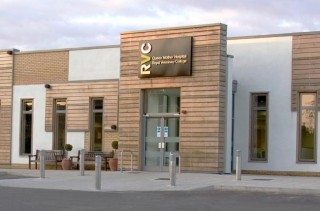 Situated on the RVC's Hawkshead campus near Potters Bar, the Queen Mother Hospital for Animals (QMHA) is the largest veterinary referral hospital in Europe and takes cases from across the UK.
Following visits from five RCVS assessors, the QMHA received the highest possible designation of "outstanding" in the key areas of:
team and professional responsibility
diagnostic service
emergency and critical care service
The awards were based not only on an evaluation of processes and documentation, but also on interviews with a large number of the hospital team.
Glowing report
In their report sent to the college, PSS assessors were very positive about the QMHA facilities and standard of care, stating: "The Queen Mother Hospital is a world-recognised teaching and referral hospital with state-of-the-art facilities. We found they also have a committed and enthusiastic team that make the hospital run so well.
"The RVC has obviously worked incredibly hard to pass all three of these awards at 'outstanding', which was very well deserved. The help and support given to us on the day showed the commitment the RVC had made to these awards. The RVC should be very proud of themselves, they were just brilliant."
Never-ending passion
In the emergency and critical care service element of the assessment, the key areas of in-patient care, nursing care and pain management all received a mark of 100%.
Holger Volk, clinical director of the QMHA and professor of neurology and neurosurgery, said: "There have been few moments in my life I have been prouder to be part of the RVC's small animal referral team. Their never-ending passion to provide compassionate care around-the-clock care every day of the year, working within the most rigorous professional framework, has been referenced by the RCVS as 'outstanding' in all the categories assessed."