A puppy farmer who made "a small fortune" selling animals so sick some died within hours of being bought by unsuspecting members of the public has been jailed for six months.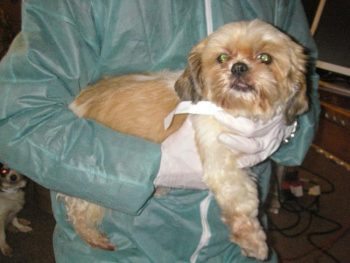 Sean Kerr, of Pastures Farm in Bickenhill, near Solihull, was also banned from keeping dogs for life and ordered to pay £30,000 in court costs.
Farm raid
During a three-week trial, magistrates in Birmingham heard RSPCA and police officers raided a farmhouse belonging to 52-year-old Kerr after complaints from people who had bought the sick puppies.
They found 37 dogs and puppies – some of which had serious health issues – housed in "completely inappropriate and inadequate" conditions with barely any light, and lying in faeces and urine.
Some of the puppies had been born with deformities from bad breeding conditions, while the carcase of a puppy was recovered from a plastic carrier bag in the footwell of a van parked there.
Illegal business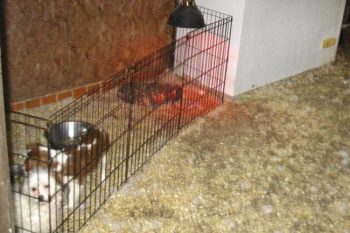 Puppies were being sold for between £350 and £450 each, the RSPCA said, including:
pugs
bichon frises
cockapoos
shih-tzus
Chihuahuas
In one stable, officers also found a whiteboard with instructions for the daily care of the dogs, including: "Keep puppies quiet, do not let them bark. Squirt them or use whip to crack in yard [sic]."
Evidence found
The court heard paperwork and receipts found at the farm tied Kerr to sales of the puppies, while 17 mobile phones removed and analysed uncovered text messages from some of the unsuspecting buyers who had contacted the RSPCA after their puppies had, in many cases, died days or even hours after arriving home.
On 16 February, Kerr was found guilty of six counts of causing unnecessary suffering to dogs and three offences of failing to meet the needs of a number of dogs.
He has stated he intends to appeal against both his sentence and conviction.