The National Equine Forum (NEF) will be celebrating its 25th event on 2 March at the Institution of Mechanical Engineers in London.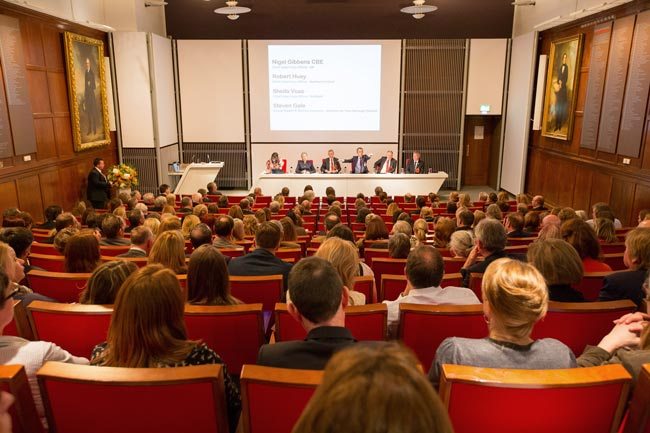 Government officials, vets and equestrian industry leaders will share their knowledge and drive debate on topics including:
Brexit's potential impact on the horse industry
the equine database
the UK Thoroughbred Health Network (THN)
tack, bits and welfare
the Changing Lives through Horses educational programme
The Sir Colin Spedding Award for unsung heroes of the equestrian world will also be presented.
Morning session
The morning session on the horse industry, Government and policy will commence with the Defra view from Lord Gardiner, parliamentary under secretary of state for rural affairs and biosecurity. Stewart Everett, from the Equine Register, will follow with an update on the Central Equine Database.
What might EU exit mean for the horse industry will be the focus for a panel discussion between policy, sport, racing and trade representatives, chaired by Roly Owers, chief executive of World Horse Welfare.
Tim Parkin, senior lecturer in equine clinical sciences at the University of Glasgow School of Veterinary Medicine, will present the memorial lecture on the role of the THN in the UK.
Afternoon session
In the afternoon Sue Dyson, head of clinical orthopaedics at the AHT Centre for Equine Studies, will discuss tack fit and its impact on the horse, while Caroline Benoist, manager of research and education at Neue Schule, will look at bitting and the welfare and comfort of the horse.
Following this, Lynn Petersen, chief executive of the British Horse Society, will speak about Changing Lives through Horses, with other topical slots interspersed throughout the day.