History was made on 25 June as the veterinary professions joined the Pride In London Parade for the first time.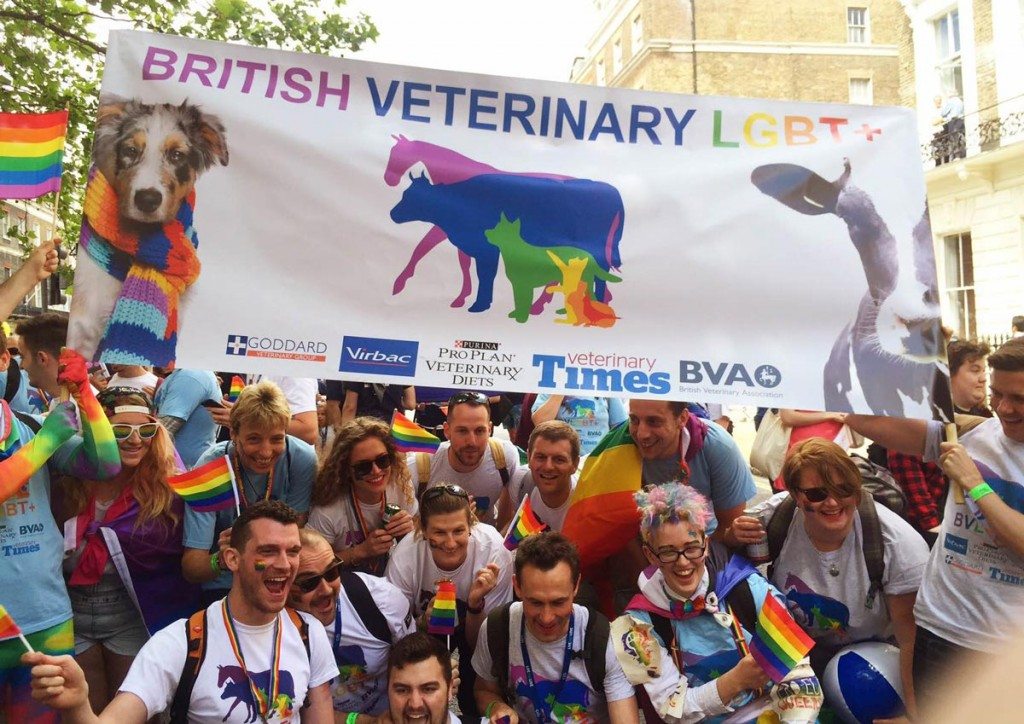 About 80 members of the British Veterinary Lesbian, Gay, Bisexual and Transgender (BVLGBT+) group took to the capital's streets.
BVA president Sean Wensley and BVNA president Sam Morgan were also in attendance.
Fighting discrimination
A brunch was held at the BVA's offices, where chairman of the group, Mat Hennessey, gave a speech about the importance of Pride events in fighting discrimination – especially with respect to recent events in Orlando, Florida.
The parade itself, meanwhile, was a riot of celebration, colour and fun.
A BVLGBT+ group spokesman said: "It was incredibly uplifting and heartening to be cheered on by so many people along the parade route – many of whom seemed particularly excited to see the veterinary professions represented.
Thank yous
The spokesman added: "We would like to thank our sponsors – Veterinary Times, Purina, Virbac, Goddard Veterinary Group and the BVA – for their support."
On the day, Mr Wensley shared the following tweet:
TU @bvlgbt for bringing vets here! To the next 12 months & beyond! #NoFilter #PrideinLondon pic.twitter.com/OsPQUI2tMZ

— Sean Wensley (@SeanWensley) June 25, 2016