The RSA insurance group, which underwrites more than a million UK pet insurance policies, has announced it will launch its own preferred referral network before the end of the year.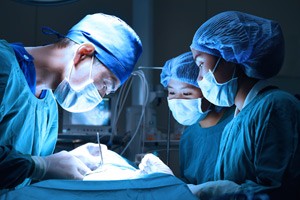 The scheme dismayed some primary care vets when it was trialed in the Midlands and north-west earlier this summer. They argued the initiative would rob them of their traditional ability to make independent referrals in the best interest of the pet.
The preferred referral network framework will provide RSA underwritten customers with access to a range of expert clinicians at leading centres around the country, while enabling RSA to manage its claims costs by using preferred partners.
When a pet owner with an RSA underwritten policy is advised by the vet his or her cat or dog needs a non-emergency referral for more treatment, the customer and vet will have a choice of referral vets from RSA's network to ensure the owner's pet receives the most appropriate treatment available, says the company.
Bill Paton, RSA claims director for UK and Western Europe said: "The introduction of this new preferred referral network ensures our customers will receive the most appropriate available treatment as diagnosed by their vet. For us, being able to control costs with our vet partners in the network will help us manage our claims cost more effectively and ensure policy limits last as long as possible. Ultimately, this will have a positive effect on premium rates for our customers ensuring pet insurance remains affordable."
RSA is already in discussion with a number of leading UK referral practices and expects the preferred referral network to be built before the end of 2015.
Any referral practice interested in joining the network can apply directly for more information at rsa.pet@uk.rsagroup.com