In the run-up to World Blood Donor Day (15 June), veterinary practices are being urged to raise owner awareness of how canine donations can help save dogs' lives.
Dogs can save up to four lives for every unit of blood donated and, in 2015, more than 1,000 dogs required a blood transfusion.
However, such demand places strain on the resources of Pet Blood Bank UK – a charity providing a national canine blood bank service for all veterinary practitioners.
Canine donations
The BSAVA has now joined Pet Blood Bank UK, in an attempt to encourage vets to urge their dog-owning clients to offer their pets as donors.
BSAVA president Susan Dawson said: "Hearing such heart-warming stories of pets donating blood is what World Blood Donor Day is all about – not only saving lives, but vets helping pet owners through difficult times.
"By focusing attention on pet donation for this year's World Blood Donor Day, we can raise even more awareness of the tremendous work being done.
"With the help of veterinary practices across the UK – sharing the donation message, showing support on social media and with posters in practices – our profession can encourage more pet owners to get involved."
Raising awareness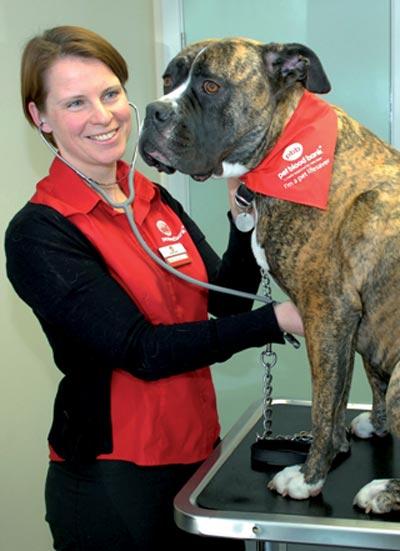 Jenny Walton, veterinary supervisor for Pet Blood Bank UK, said: "World Blood Donor Day is a great way for us to raise awareness of how dogs can be blood donors, too.
"Our aim is to advance animal health and welfare – and relieve suffering – by providing quick and convenient access to blood. We rely on the veterinary profession and the public's support for our not-for-profit programme that sees owners volunteer their dogs to donate blood, to help save others.
"A lot of people don't know about canine donation and we need to raise awareness dogs fitting our criteria can donate."
Donor criteria
Potential donor dogs need to:
be fit and healthy
be between one year old and eight years old
weigh more than 25kg
have a good temperament
have never travelled abroad
be vaccinated and not on any medication
For further information, including details of how to donate, visit www.petbloodbankuk.org or call 01509 232 222.