Intrepid staff at a West Sussex practice will be harnessing pedal power and hit with cream pies next week, all in the name of charity.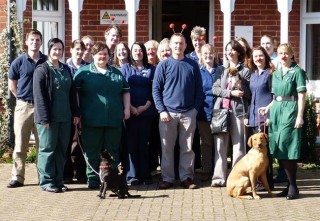 The team, from East Grinstead Veterinary Hospital, are fund-raising for Sport Relief by ensuring a two-day marathon on 17 and 18 March.
Cakes and brakes
A bicycle will be set up in the hospital's reception area and pedalled by staff for 24 hours, while a bake sale will involve a game of "pie face", where donating clients can nominate a team member to get a pie in the face – the more nominations, the more elaborate the pies.
Veterinary surgeon Jake Ambridge has also volunteered to have his legs waxed to raise money.
Photos and video clips from all the events will be available on the East Grinstead Veterinary Hospital's Facebook page, while donations can be made via the hospital's JustGiving page.