A Cheshire veterinary practice has set up the county's first weight management centre to combat pet obesity.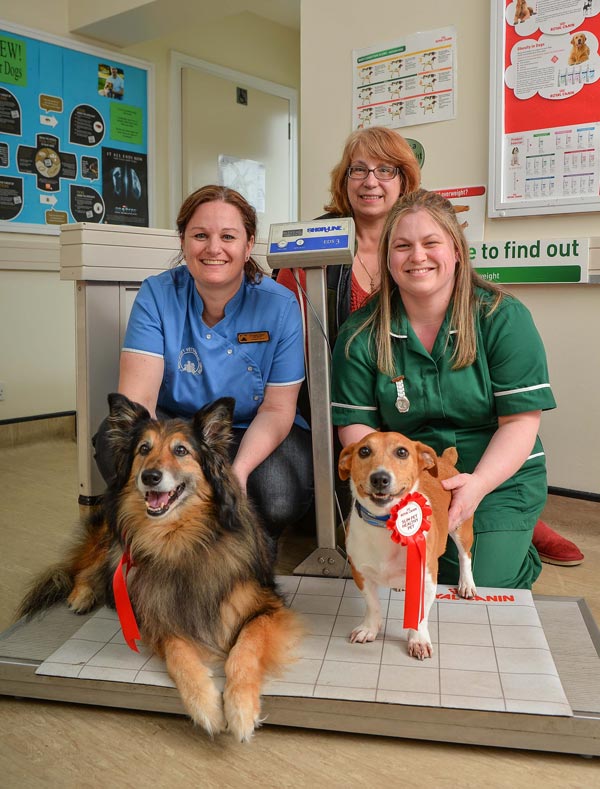 Abbeycroft Veterinary Surgery in Northwich – part of the independent Willows Veterinary Group – has been approved by Royal Canin.
So far, around 60 cats and dogs have embarked on tailor-made weight watching journeys with Abbeycroft head nurse Katie Hartnoll.
Patients have a series of visits to Mrs Hartnoll for a startup fee of £20, where they are assessed, weighed and their owners are given expert advice on exercise and nutrition. They are also given a starting body condition score from one to nine, with seven or above rated as obese.
Common problem
So successful has the programme been since it started last year, 11 of Abbeycroft's registered overweight pets have reached their target weight, with ideal body condition scores of four or five.
Mrs Hartnoll, who has worked as a veterinary nurse for 13 years, said: "We are definitely seeing very overweight pets more and, in most cases, it is nothing to do with owners not loving or caring for their animals – often, the reverse is true.
"It's the relationship owners have with their pets. They feel they are not providing enough love if they don't reward them all the time with treats.
"It's a common problem – owners spoil their much-loved pets with human food. They'll have a Sunday roast at the same time as the rest of the family and owners will want them to have the same sort of variety in their diet as we do. But it's simply not necessary and, in fact, most animals actually thrive much better with regularity in their diet. They don't need all the choice."
Intensive training
Mrs Hartnoll specialises in animal nutrition and oversaw the surgery's approval as a pet weight management centre, which saw staff undergo an intensive three months of advanced training and assessment in pet body condition scoring and nutrition.
She said: "What we try to do is work with the owners to find a suitable regime that helps the pet lose weight and keep it off. This can involve a combination of exercise and diet, but, sometimes, this might not always be possible.
"For example, it might be an elderly owner who can't up the exercise and, in that case, we can work very closely with him or her to change the diet to help improve things.
"The main thing is we don't want people to feel embarrassed or feel they have failed if they come and see us.
"It can be challenging to manage a pet's weight, but we are here to help every step of the way and the rewards for us all are a much happier, healthier pet with an improved quality of life."
Pets who make it to their target weight are rewarded with a rosette and certificate.