Equine vets trying to tackle intestinal parasites are no longer in the dark, thanks to a new piece of kit.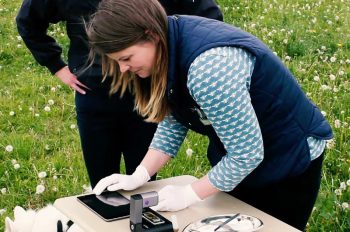 New Forest Equine Vets (NFEV) is using the ioLight portable microscope to diagnose intestinal parasites in horses at the stable yard.
Immediate results
Historically, worm testing was carried out in a lab using a faecal sample, but the ioLight enables testing to be done on location, allowing for immediate results and treatment advice to be dispensed, manufacturers said.
The microscope fits in a jacket pocket and can record and share images, and real time HD video on an iPad. Captured images have a resolution of one micron with a live magnification of x200 and x400 or more with digital zoom.
NFEV is offering a mobile equine veterinary service, including expert worming advice. Using the ioLight microscope, NFEV and ioLight are working together to raise awareness of the importance of sustainable, responsible worming programmes.
Serious disease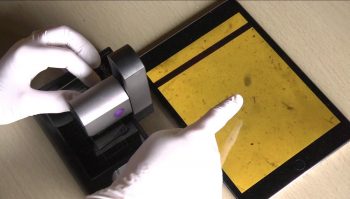 Co-owner of NFEV Beth Robinson said: "Worms can cause serious disease in horses, and even be fatal.
"One of the main aims of performing worm egg counts is to identify horses shedding low numbers of eggs so we can maintain a low number of parasites on the pasture that have not been exposed to wormers and, therefore, have not been placed under selection pressure for resistance.
"In horses shedding high numbers of eggs, worm egg count reduction tests are a useful way of assessing whether treatment has been effective.
"The ioLight microscope is powerful enough to see the structure of plant and animal cells. The product uses standard microscope slides and features adjustable top and bottom illumination for use on both biological and opaque samples."