The Independent Vetcare (IVC) New Graduate Academy is now accepting applications for the 2016/2017 academic year.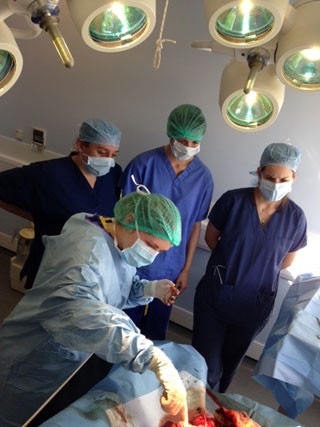 Now in its third year, the academy has the potential to place more than 60 new graduate vets into small, large, equine and mixed practices across England, Wales and Scotland this September.
Sustainable support
The rapidly growing number of places available – from 15 to 60 in just three years – reflects the success of the programme, which has established not only quality CPD days out of practice for its participants, but also sustainable support for them throughout the programme, from multiple sources.
Successful applicants are supported in practice by a vet as their clinical coach (who will have undertaken IVC clinical coach training) and they can self-appoint a mentor, such as a head nurse or practice manager.
One-to-one reviews
In addition, IVC has a team of group veterinary advisors – all of whom are experienced vets and, in many cases, former practice owners who have sold to the company.
This team carries out six-monthly reviews on a one-to-one basis, adding in another layer of support and assistance to the young vets at the time most vets have said they needed it the most.
Reflecting IVC's views on a work-life balance, it also ensures social events are planned into the CPD calendar, allowing for peer-to-peer support within the academy network.