A competition to celebrate pets with a "spring in their step" has been launched as part of NOAH's Happy, Healthy Pets Project – an initiative designed to build the biggest picture of the UK's pets via an interactive online gallery.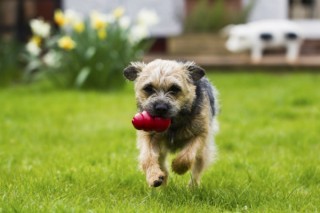 Owners are being encouraged to celebrate the importance of well-being by sharing photos of their pets "embracing spring".
The organisation hopes the project will highlight the importance of keeping pets happy and healthy all year round, while paying close attention to their seasonal health care needs.
Seasonal celebration
NOAH chief executive Dawn Howard said: "The competition is all about celebrating how much our pets, just like us, enjoy the change of season, as well as emphasising the importance of pet health care all year round to help maintain a spring in your pet's step."
Entries sent in by 14 March will be eligible to win a £125 voucher for pet supplies and treats.