A charity is urging people to think of pets in need this Blue Monday – reportedly the most depressing day of the year, which usually comes on the third Monday of January.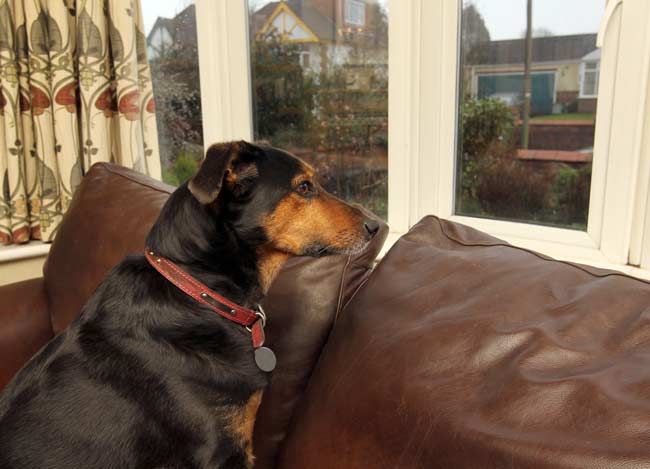 The PDSA animal well-being report (PAW) says there are millions of pets suffering in silence every day, with their basic needs not being met.
Home alone
The PAW report revealed more than 2.3 million dogs are routinely left at home alone for five or more hours (professionals advise four hours maximum), which can severely affect the mental well-being of these sociable animals.
The charity says loneliness can contribute to the development of problems or destructive behaviour, with pets showing signs of anxiety and frustration.
PDSA's research shows 465,000 dogs (5%) are never taken for a walk, despite daily walks and socialisation with other dogs being essential for a dog's physical and mental health.
In addition, 28% of dog owners surveyed believe it is acceptable to regularly leave a dog home alone on a typical day for six to 10 hours.
Worrying findings
PDSA vet Vicki Larkham-Jones said: "These are very worrying findings and the fact people think it's acceptable to leave their dog alone for so long is especially concerning.
"Lonely, frustrated dogs may be more likely to demonstrate problems or unwanted behaviour, and more than 50% of UK veterinary professionals report to have seen an increase in dog euthanasia due to behavioural issues in the past two years.
"PDSA is urging pet owners to re-assess life from their pet's perspective to ensure they are giving their animals the right level of care and attention they need to live healthy, happy lives. I'd encourage people thinking about getting a pet to pause and find out about all aspects of pet ownership in order to provide for that animal's lifetime needs."
For practical advice about keeping pets healthy and happy, visit www.pdsa.org.uk