Pets at Home has called a Watchdog exposé a "serious concern" after the programme revealed poor welfare conditions at eight of its sites as well as the selling of sick animals.
Pets at Home has called a Watchdog exposé – which slammed welfare standards in eight of its branches – a "serious concern".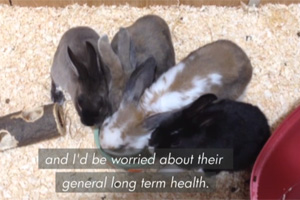 The chain was investigated after the BBC One programme received hundreds of complaints relating to:
sick pets which became ill in the company of the owner,
poor welfare of animals in store, and
lack of information from staff on how to care for the animals once bought.
In the exposé, Mike Jessop – owner of Ash Veterinary Group in Mid Glamorgan and former president of the BSAVA – investigated a number of stores along with other undercover reporters, and found a number of welfare issues, including underweight rabbits with skin conditions in the West Drayton store in London, as well as 10 dead fish in one tank in the New Malden store in Stockport and a guinea pig in Cardiff that was found to be suffering from scurvy.
Watchdog also reported on a number of case studies where animals from the chain were found to be ill shortly after purchase. This included two hamsters that were found to have ringworm, while another case of the same disease in two guinea pigs led to the owner and her father catching the infection. Another customer had bought two rabbits from the chain, only to have them both die within 11 days of purchase.
Meanwhile, in 4 of the stores, it was discovered that staff were letting customers sign forms to say they had received health and welfare advice related to the animal they had bought when the information was not given.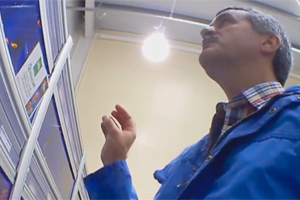 The programme's findings led Mr Jessop to claim the chain carried "too many animals" and that the staff "do not have sufficient training". "It's just not acceptable," he said.
In response to the programme, Nick Wood, chief executive of Pets at Home, told Watchdog that the report was a "significant concern" for the whole of the company. However, he said he "disagreed" with a number of the points Mr Jessop made and invited him to meet with the chain's specialist vets to "discuss his concerns".
In the meantime, the chain has said it will review its health check training, increase the frequency of the checks on fish tanks, and monitor and improve training of staff.
Images © Watchdog/BBC