Britain's largest pet insurance firm is reviewing the registration process for its breeder scheme following allegations in a Sunday newspaper.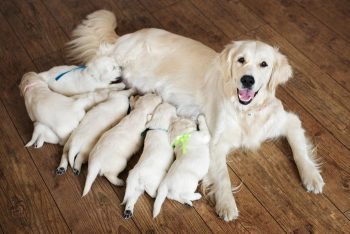 The Mail on Sunday claimed Petplan handed out its breeder scheme accreditation without carrying out sufficient background checks on applicants.
Bogus names
The publication stated: "Six Mail on Sunday journalists signed up as Petplan 'breeders' using bogus names.
"Every single application was approved with no questions asked, even though one reporter used the name Cruella de Vil – the arch-villain from the 101 Dalmatians story."
In a statement, Petplan responded: "Petplan believes all pets have the right to be properly cared for and get access to the veterinary treatment they need, independent of who the breeder is.
"Petplan has a double lock approach to breeder registration – the first stage is the initial registration process where breeders are asked to commit to the Petplan Breeder Charter, followed by a second stage with the close monitoring of any claims made during those vulnerable first weeks as pets settle into their new home."
Not a regulator
The statement continued: "Petplan is not a regulator, cannot police all breeders and do not endorse the breeders listed on the website.
"We are keen to play our part alongside many organisations in looking after the welfare of pets, including trading standards organisations, the RSPCA, Petplan and CARIAD, given that there is currently no regulatory body for dog breeders. We welcome the proposed Government legislation to tighten up laws around selling pets and breeding dogs.
Review launched
"Petplan takes allegations against breeders on the Petplan breeder scheme very seriously.
"This can result in breeders being struck off from the scheme and Petplan has also supported the RSPCA and local councils in their investigations into puppy farming.
"Our priority is to ensure the health and well-being of all pets, allowing them access to free veterinary care.
"We are reviewing how we can improve the registration process. This will include certification at initial registration and earlier monitoring of applicants to identify any health issues with their pets."