The finalists have been announced across five different categories for the Petplan Veterinary Awards 2013 due to be held in Birmingham on April 4
The finalists for the 2013 Petplan Veterinary Awards have been confirmed.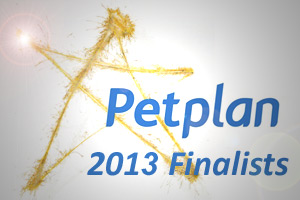 Known as the 'Oscars' of the veterinary industry, the awards are now in their 14th year with 11,000 nominations submitted for exceptional veterinary staff across the UK.
Isabella von Mesterhazy, Petplan's head of marketing, said: "As the leader in the pet insurance market for more than 35 years, we have a rich history of working with veterinary practices across the UK.
"The veterinary awards is a great way to recognise and celebrate the fantastic work that goes on helping keep pets healthy and their owners happy.
"This year we have seen a near four-fold increase in nominations, which goes to show the appetite from both staff and clients for celebrating exceptional work, it is going to be a fantastic night."


The finalists for each of the categories are:
Vet of the Year
Glenn Everett, Companion Care Chatham Ltd., Kent
Laura Pugh, Ashfield House Veterinary Hospital, Nottingham
Paik Koh, Companion Care Fort Kinnaird, Midlothian
 
Vet Nurse of the Year
Catherine Raw, Broadleys Veterinary Hospital, Stirling
Danielle Falconer, Companion Care Fort Kinnaird, Midlothian
Liz Jefferson, Blacks Vet Group, West Midlands
                        
Vet Support Staff of the Year
Jacqui Bore Smith, Vale Veterinary Group, Worcestershire
Sheila Bryant, Companion Care Ashford, Kent
Vivien Jeffs, Aronia Animal Hospital, Gloucestershire
 
Vet Practice of the Year
Ashfield House Veterinary Hospital, Nottingham
Bridge Veterinary Surgery, Highbridge
Forest Veterinary Group, West Glamorgan
 
Practice Manager of the Year
Cery Lawson-Tankred, Golden Valley Veterinary Hospital, Somerset
Julie Whincup, St Clair Veterinary Care, Northumberland
Kevin Walton, Durham Vets4Pets, County Durham
 
Petplan has also announced that broadcaster Gyles Brandreth will compère the 2013 awards on April 4 at Birmingham Town Hall.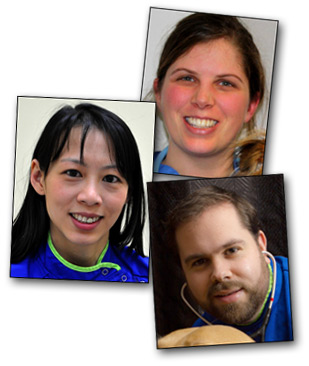 For further information, visit www.petplanvet.co.uk