Despite being a nation of pet lovers, research from Pets at Home of 1,000 animal owners has found people are not managing to combat the issue in their homes.
Pet owners in the UK are struggling more than ever to combat fleas, according to new research.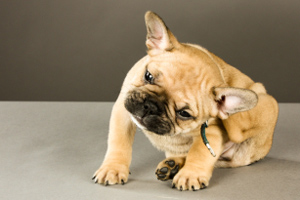 The Pets at Home survey of 1,000 owners found that nine out of ten of them are finding the problem nearly impossible to tackle. More than half, meanwhile, said themselves or a family member may have been bitten by a flea, and one in eight have been confronted by a guest after being bitten in their home.
A third of respondents also said they had found fleas on furniture, clothes and even their own body, while 50 per cent only treat their pets for the problem, ignoring carpets and soft furnishings.
Head of pets at Pets at Home Maeve Moorcroft said: "For every flea seen on [a] pet, there will be roughly 95 in [the] home at various stages of development, hidden in carpets, soft furnishings and even clothes. Rather worryingly, one flea can become 1,000 in just 21 days."
Warning pet owners, she said: "Don't just wait until you see your pet scratching or even when you get bitten, treat preventively. Every four weeks for cats and six weeks for dogs is ideal."
The research comes as Pets at Home gears up for National Flea Month, which runs throughout May. The retailer is promoting its Flea Fighting Force – an army of more than 1,300 flea and worm advisors across its stores.
Image © istockphoto.com/goldyrocks