A list of excuses pet owners have given when handing their pet over to Dogs Trust has formed the basis of the charity's Christmas campaign.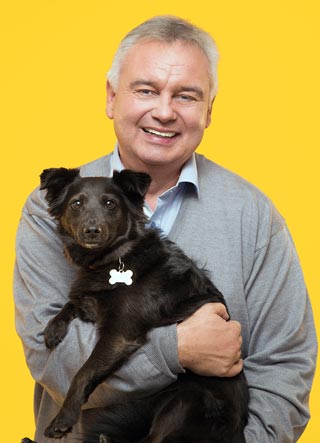 Staff recorded some of the ludicrous excuses given throughout the year, which included:
He's scared of tin foil.
The fence was hit by lightning, so we took it as a sign we shouldn't have a dog.
He kept chewing the grandchildren's nappies.
He looked different after we walked him in the rain.
He won't fit in my handbag or wear the clothes I bought him.
A host of celebrities – including television presenter Eamonn Holmes, Sherlock actress Amanda Abbington and The Great British Bake Off presenter Mel Giedroyc – took part in the campaign, which shows their reactions as they read out the excuses given by members of the public who no longer want their dogs.
Inexcusable attitudes
While the excuses are laughable and delivered with comedic panache by the celebrities in the video, the serious undertone cannot be ignored as the stars paused to reflect on the inexcusable and throwaway attitude some people have towards dog ownership, the charity said.
Dogs Trust chief executive Adrian Burder said: "Sadly, there are many understandable reasons why people have to give up their dogs and we appreciate circumstances can change beyond their control.
"However we cannot fathom dogs should lose their security, comfort and home for such reasons as 'it ate the banoffee pie' or 'it sat in front of the television when the football was on'."
A dog is for life…
Mr Burder said the charity was immensely grateful to the celebrities who so enthusiastically volunteered their time to help Dogs Trust share its valuable message.
He concluded: "After nearly 40 years of highlighting our iconic slogan, 'A dog is for life, not just for Christmas', we hope with their help, we can help more even people understand dogs should be treated as valued family member and not fashion accessories, trends or commodities that can be cast off when their appeal wears thin."