Freeze dried ice cream for astronauts, a canoe and an emergencydistress flare all feature among the most bizarre items donated to PDSAcharity shops during the past year.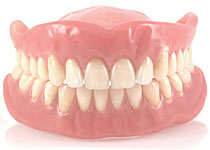 In among the daily donations of clothing, books and bric-a-brac, the leading veterinary charity has received a wide range of weird and wonderful items, from the quirky to the downright dodgy.
A deadly Samurai sword was one of the more frightening donations pulled from a PDSA pink collection sack and was immediately handed to police. Other dangerous donations included live rifle rounds, replica handguns and an emergency distress flare.
PDSA's top ten list of bizarre items:
Freeze dried astronaut ice cream, vacuum packed (Leeds)
Canoe, including paddles (Morriston, Wales)
Emergency distress flare (Newton Abbot, Devon)
Shower cubicle (Merthyr Tydfil, Wales)
34-year-old condom, still in its original wrapper (Kilburn, London)
False teeth (Barkingside, London and Elgin, Scotland)
Live rifle ammunition (Glenrothes, Scotland)
Mobility scooter (Shirley, West Midlands)
Samurai sword (Shanklin, IOW and Poole, Dorset)
A musical organ (Huyton, Liverpool)
It was music to PDSA's ears when an electric organ was donated to Huyton charity shop in Liverpool. The instrument was sold to a specialist collector in Germany who paid £700. A euphonium and a Fender guitar also fetched hundreds of pounds for the charity.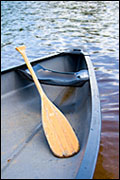 Other saleable items included six Radley designer handbags (which raised more than£300 at the Wellington shop in Shropshire), a large canoe andpaddles (£30 at the Morriston shop in Wales), a collection ofChina dolls (raising £250 in Knowle) and 500 golf balls (sold for 20p eachin Diss, Norfolk).
The shop survey also revealed that kinky Brits donated an assortment of risqué items, including vibrators, a penis enlarger manual and a leather whip. A very old condom with a use by date of February 1975 was given to Kilburn shop in London and a bag of blue pills, suspected to be Viagra, was found in a carrier bag at the Dover shop and hastily taken to a nearby pharmacy.
Andrew Holl, PDSA director of retail, said: "Some donations are rather strange to say the least and some leave ourstaff and volunteers a little red faced. This year is no exception. Buton the whole, most of the donations we get through the door areextremely high quality, raising much needed funds.
"Thankfully most items donated to PDSA shops are very saleable, including clothing, books, CDs and toys. All items sold raise vital funds to help treat sick and injured pets across the country."
PDSA receives no government or lottery funding and relies on donations from the public to support its vital veterinary work. PDSA's retail network of 179 shops provides a vital source of income for the charity. Anyone with good quality items to offer PDSA is asked to contact the charity's Contact Centre on 0800 731 2502 or donate them to their local PDSA shop.
To find your local PDSA charity shop visit www.pdsa.org.uk