CarefreeCredit has launched a concierge service that enables vets to offer payment options to owners of uninsured pets in need of medical treatment.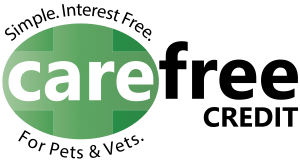 Veterinary practices complete a short online form with the client's name, telephone number and the cost of treatment, then submit it to CarefreeCredit.
Immediate decision
The practice will then be notified of the decision immediately so treatment can begin without delay.
Loans from £250 to £25,000 are available for use against any veterinary bills, with credit terms normally ranging from 0% APR to 9.9% APR over varying terms.
No bad debts
Vet and CarefreeCredit chief executive Stewart Halperin said: "I first started the company to enable other vets to provide interest-free loans to clients facing large bills for uninsured pets, so they could receive the medical treatment needed.
"But I know how busy vets can be, so wanted to save them time and make it quick and easy by leaving the arrangements to us.
"Now, they just click a button and everything's taken care of for them – no paperwork.
"The pet gets the treatment it needs and the vet is paid immediately and doesn't have to worry about bad debts."