UK horse owners are being urged to take part in the annual National Equine Health Survey (NEHS), which will run from 23-30 May.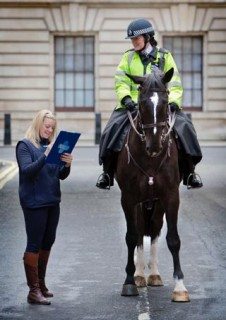 The survey, which gauges general horse health, is run by the charity Blue Cross in partnership with the British Equine Veterinary Association and is supported by many of the country's leading equestrian charities and organisations.
Focus on lameness
Lameness was the highest reported syndrome in the 2015 survey, so it will be explored in greater depth this year to see which types of lameness are the most common.
NEHS is one of the UK's most significant equine disease monitoring initiatives. The results are referenced in leading veterinary and equestrian publications and papers, and are regarded as valuable benchmarks for general knowledge of horse health.
Prioritising conditions
Survey records were returned for almost 15,000 horses, ponies, donkeys and mules in 2015, helping veterinary experts identify, prioritise and address the most common equine conditions and diseases.
The survey can be completed online in five minutes.
All details remain anonymous and there is the chance to win prizes, such as a pair of Lister Star clippers, tickets to the Olympia Horse Show or a pair of Ariat Skyline GTX boots.