Mark Harry Giles and his son Mark Anthony Giles bred and trained hundreds of cockerels for blood sports – now justice has caught up with the pair…  
A father and son from Brighton obsessed with cockfighting have received suspended jail terms.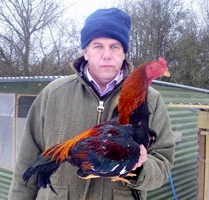 According to the RSPCA which brought the prosecution, Mark Harry Giles, 48, and his son Mark Anthony Giles, 26, travelled the world to watch and learn about the blood sport and set up a "cockfighting factory" at their respective homes, breeding hundreds of birds for events.
The pair's deeds were unearthed by the charity's Special Operations Unit last year after the father and son were spotted at a fight ring in northern France.
At a hearing at Brighton Magistrates' Court on October 18, 2012, Mark Harry Giles was sentenced to 120 hours unpaid work and ordered to pay £2,500 costs. Previously he pleaded guilty to seven charges relating to cockfighting, the keeping of cockfighting paraphernalia and the breeding of animals for the sport, alongside two counts of causing unnecessary suffering under the Animal Welfare Act.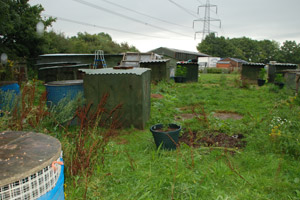 His son Mark Anthony Giles, who had previously admitted seven charges related to cockfighting, keeping animals in poor conditions and causing unnecessary suffering, was ordered to carry out 100 hours unpaid work and to pay £1,000 costs.
Both men were also sentenced to a 20-week jail term suspended for two years.
After the hearing Mike Butcher, of the RSPCA's Special Operations Unit, said: "Cockfighting was banned almost 180 years ago, in 1835. Yet here we are in 2012 seeing two men involved in a pastime most people thought had been left behind in the dark ages."
He added: "Cockfighting is described by some as a blood sport, but for any right-minded person there is no glory in watching birds die horrific deaths in the name of sick competition."