Free rabbit health care checks will be offered throughout the month of May as part of Rabbit Awareness Week 2013 which starts on May 4.  
Rabbit Awareness Week (RAW) 2013 will highlight the health and welfare needs of the nation's third most popular pet from May 4.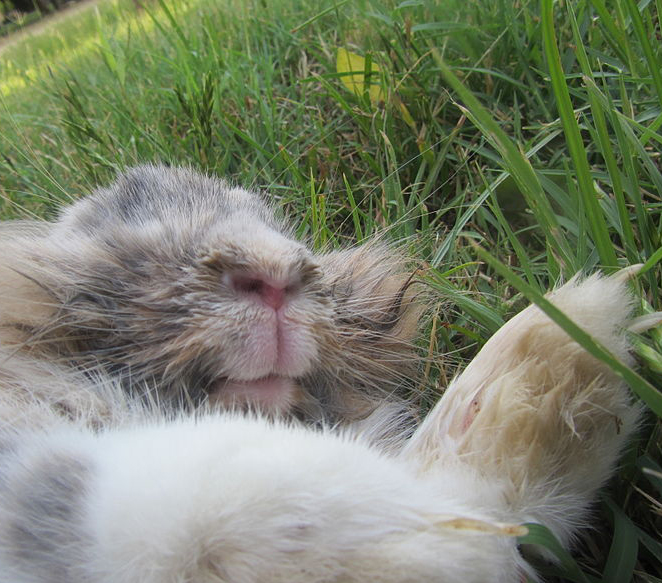 To mark the occasion, organisers have called on the pet and veterinary communities across the UK to show their support to help highlight and educate about the importance of preventive health care for rabbits by signing up to the free initiative.
The 2013 RAW campaign will focus on rabbits' diet, from improving owner knowledge of their nutritional needs, including the need for a high-fibre diet and a healthy amount of hay, to dispelling myths about foods such as carrots and lettuce, which contrary to popular belief should not be fed on a regular basis.
Following positive feedback from those in the industry who took part last year, RAW will now support free health checks throughout the month of May, not just the week of RAW. By offering free health checks over a one-month period, it is hoped more rabbits can get health checked than before.  
The event is backed by pet food company Burgess Excel and last year's RAW partners, including MSD Animal Health, the RSPCA, PDSA, Blue Cross, Wood Green, The Animals Charity and RWAF (Rabbit Welfare Association and Fund).
This year will also see the addition of two new sponsors, Practice Plan for Vets and Bayer Animal Health.
Justin Heaton, head of sales and marketing at Burgess Pet Care, said: "Over the last few years, RAW has grown from strength to strength, and we aim to make the 2013 campaign the most successful yet. This May, the focus is on raising awareness of rabbits' dietary requirements, which is key not only to their physical and dental health, but also their emotional health too.
"The sole aim of RAW is to educate owners about responsible rabbit ownership and improve the well-being of Britain's third most popular pet. We wouldn't be able to do this without our partners and the pet and vet communities – thank you for your continued support. 
"I'd also like to welcome aboard our new sponsors, Practice Plan for Vets and Bayer Animal Health, to the cause, but also extend this to veterinary practices, retailers and rescue centre that have joined us this year. It couldn't be easier to sign up to offer free health checks and help us educate the nation on rabbit health and welfare."
Interested vets and retailers can sign up to be part of RAW 2013 by hosting rabbit health care clinics at veterinary surgeries or events in stores or rescue centres, and can visit www.rabbitawarenessweek.co.uk to order a free support kit and register their plans.