Practice staff wanting to learn more about practical infection control – and help a charity while doing so – can participate in an online course starting on 8 August.
Training provider Oncore's fourth run of its practical infection control module is a two-week course exploring infection control and offering hints and tips on setting up protocols in practice.
Participants go on to create an outline protocol for practice, for which they receive feedback.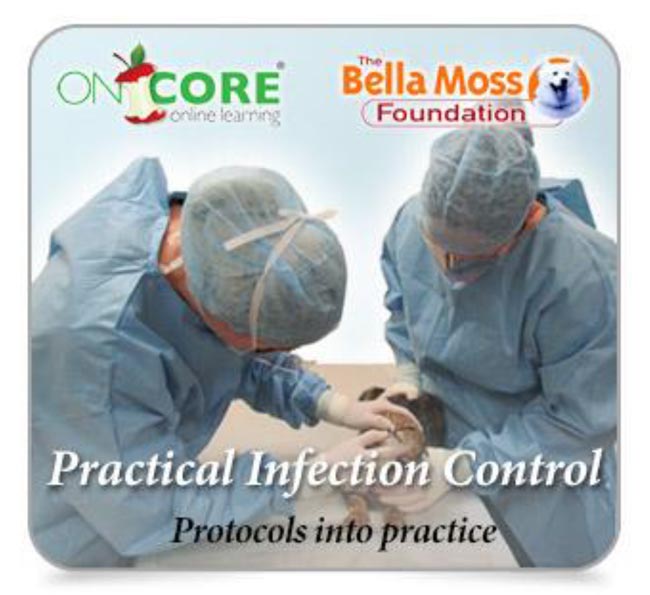 Charitable donation
Delegates will benefit from the support and advice of The Bella Moss Foundation advisor and RVN, Louise O'Dwyer – and for every booking made, Oncore will make a donation to this charity.
Jill Moss of The Bella Moss Foundation said: "We're delighted to be running the course again with Oncore. The first intakes went really well and there was a great response from delegates.
"We are also bowled over by a £260 donation from Oncore, which will go to helping us run more education courses and providing vital support for pet owners, vets and health care workers."
Promoting best practice
The £260 is in addition to the £360 already donated by Oncore.
Its owner and managing director, Jill Macdonald, said: "We're very proud, not only to be promoting best practice in terms of infection control, and helping staff and practices to achieve this, but also in assisting The Bella Moss Foundation in its vital work along the way."