Vet Rhiannon Jones has been awarded the BSAVA Postgraduate Certificate in Small Animal Medicine.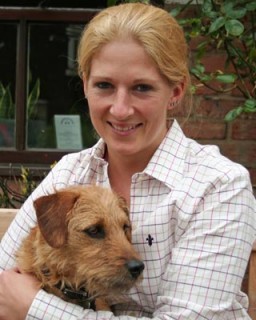 Dr Jones, from Mill House Veterinary Surgery and Hospital in Kings Lynn, Norfolk, has also been nominated for Vet of the Year for the fourth time in the Petplan Veterinary Awards 2016.
She will receive her certificate at BSAVA Congress in Birmingham in April.
Distinction
Speaking of her achievement, Dr Jones said: "I have thoroughly enjoyed my certificate – attending 20 all-day lectures over the first two years, before sitting a testing written exam and completing 10 case reports for assessment.
"After the final oral exam, I was delighted to achieve the highest possible grade – a distinction – for my efforts.
"It has been difficult managing my time with a full-time job, being on call out-of-hours and looking after two ponies, two dogs and a guinea pig, but it was well worth it."
Mill House Veterinary Surgery and Hospital is the only accredited RCVS small animal hospital in west Norfolk. Dr Jones is one of the team of 10 vets – all with their own areas of interest and expertise.