New technology is allowing gene sequencing to take place at unprecedented speed.
The RCVS Charitable Trust revealed the results of next-generation gene technologies at its conference held in London on June 26.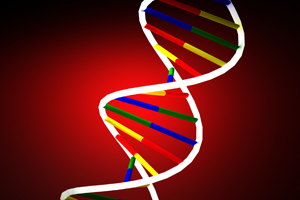 The conference, "Next generation sequence – the role of new sequence technologies in shaping the future of veterinary science", showed how new sequencing technologies had been used in a University of Liverpool project funded by the RCVS Charitable Trust.
Fifty new genomes have been sequenced using the new technologies, including Campylobacter – the most prevalent zoonosis in the world, which Defra estimates costs the UK economy £500million each year.
The new sequencing technologies allow scientists to determine a genome's "base pairs" more quickly. Older technology allowed 1,000 base pairs – ladder-like rungs within the gene's double-helix-shaped structure – to be determined each, whereas next-generation technology potentially means all two million base pairs could be determined in less than a day.
Dr Alan Radford, who led the project and chaired the conference, said: "We wanted to make the resources and expertise that we have at Liverpool as widely available as possible to veterinary scientists and practitioners, as these technologies will undoubtedly help shape the future of veterinary science in areas from breeding to clinical diagnosis and treatment."
"Soon, it will only cost around £1,000 to sequence mammalian genomes, and we will more quickly be able to discover new, potential pathogens, such as the Schmallenberg virus. By uncovering sequences from the rumen of cattle and sheep, we may even be able to help to reduce greenhouse gas emissions," he added.
The 50 genomes sequenced were at the request of universities and institutes across the country. Ten institutions were successful in their requests, resulting in some projects leading to seven peer-reviewed publications.