Royal Veterinary College to pilot three day residential leadership programme for vets, vet nurses and scientists.
A training course aimed at developing leadership and professional skills among vet students in the UK is being piloted this September.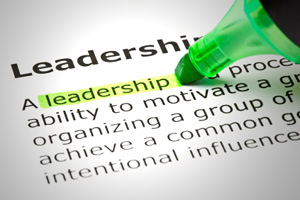 Based on the award-winning Veterinary Leadership Experience (VLE) programme developed in the US, the Veterinary Team Leadership and Professionalism (VTLP) course is the first of its kind in the UK. It focuses on non-technical competencies across the entire veterinary team, including vets, vet nurses and scientists, helping to prepare students for the professional workplace.
A pilot three-day residential programme will be delivered to 40 students from vet schools across the UK and Ireland on September 11 to 13 (2013) in Buckinghamshire.
This course is unique in that students from BVetMed courses, veterinary nursing degrees and bioscience programmes will work alongside each other.
The VTLP has been developed to encourage and promote personal transformation to equip students to lead the veterinary profession into the future. Students will explore:
How to overcome barriers to success
Emotional intelligence through the application of concepts of self-awareness
Self-management, social awareness and relational skills
The strengths and weaknesses of different methods of leadership
Led by the Royal Veterinary College (RVC), the programme is a collaboration between the UK's vet schools, with academics from the University of Bristol and the University of Nottingham helping to deliver the course.
Rick DeBowes, the co-creator of the successful VLE in the US, will be on hand to oversee development of the curriculum.
Mandi de Mestre, senior lecturer at the RVC, said: "In veterinary medicine as in human medicine the best outcome for patients relies on all members of the care team working together as effectively as possible."
"This includes the vets managing an animal's care, the vet nurses or technicians who work closely with the animal and also the scientists working in industry or academia to develop and distribute effective treatments," added Dr de Mestre.
"It is vital students from across the veterinary team work together to develop leadership and professional skills that will help to deliver the best possible care for patients when they enter the work force.
"This is the first programme in the UK to bring these undergraduate team members together in one inter-professional learning to develop key skills required for professional practice."

Image ©iStockphoto.com/IvelinRadkov