A new steering group to drive forward the concept of a British Veterinary Union (BVU) is to meet with BVA president Nicky Paull.
The BVU steering group met for the first time at a St Helens hotel last month, following a meeting in June of vets interested in a union being set up.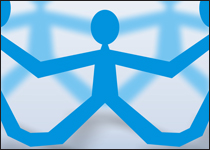 Now the president of the BVA has offered to meet with members of the group to discuss the systems that are in place to support veterinary professionals' employment conditions. The meeting is expected to take place later this autumn.
Six vets and a VN have joined the steering group for a union.
Lancashire-based vet Shams Mir said: "In my view, there is no going back on the question of a union. It is the only way forward to bring about a change in our profession, which is rigidly stuck in the past. It will ensure for the future that our profession keeps pace with the time."
For more on this story, read Veterinary Times issue 39.36, out this week.