Ten-part series The Dog Rescuers, to be broadcast by Channel 5, follows the work and efforts of a selected group of inspectors of the Royal Society for the Prevention of Cruelty to Animals (RSPCA).
Channel 5 is to broadcast a television series following the work and efforts of the inspectors of the Royal Society for the Prevention of Cruelty to Animals (RSPCA).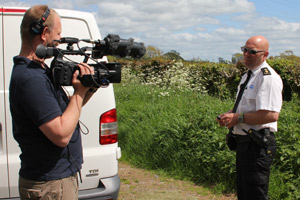 Called The Dog Rescuers, the 10-part series will follow inspectors as they track down and rescue some of the 150,000 animals that are abused and mistreated in the UK every year. The show will also follow the team's attempts to rehabilitate the victimised animals and to prosecute offenders.
Produced by Middlechild and GroupM Entertainment, the show follows a selected group of the RSPCA's 350 inspectors across the country over a four month period, and sees inspectors investigating crimes of abuse against dogs and puppies in rural areas and inner cities, as poor living conditions, malnutrition, illegal mass-breeding, and organised fights are tackled in the aid of saving dogs' lives.
Channel 5 said the show is not all doom and gloom though, as it will also follow some of the RSPCA's success stories as it finds homes for neglected animals.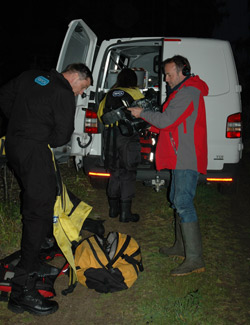 Series producer David Sumnall said: "We are a nation of dog lovers, but more than 50% of RSPCA's prosecutions last year were for cases involving abuse to dogs, so I think this is a really important series.
"We've been able to highlight the plight of these animals and show the incredible work that is being done to rescue and rehome them. It has been tough to witness the neglect at times, but to be there as the dogs and puppies are saved and to see them with their new families has made it all worth it."
RSPCA broadcast executive Alan Laxton said: "The RSPCA rescues, rehabilitates and rehomes thousands of dogs a year across England and Wales. It's great that The Dog Rescuers gives audiences the chance to see the dedication, hard work and passion all RSPCA staff have for making the lives of these dogs better.
"Some of the stories can be shocking, but The Dog Rescuers also shows the heart warming, happy endings the RSPCA strives to give to every dog that comes into our care."
The broadcast date of The Dog Rescuers is yet to be confirmed.