Large animal vets needing to treat worms in sheep and goats can now add another product to their kit.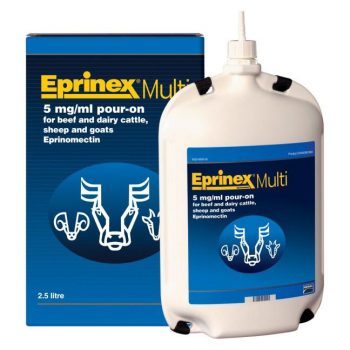 Merial, now part of Boehringer Ingelheim, has launched Eprinex Multi 5mg/ml Pour-on for beef and dairy cattle, sheep and goats.
It is the first licensed, zero milk withdrawal, pour-on worm control product to be made available to sheep and goat dairy producers.
Eprinex Multi contains eprinomectin and is said to be effective against the adult stages of the major gutworm species affecting sheep and goats, as well as the lungworm Dictyocaulus filaria.
Exciting offer
Technical manager for Merial Animal Health UK and the Republic of Ireland Sioned Timothy said: "The small dairy ruminant sector in the UK is small, but growing – the registration of Eprinex Multi allows Merial to communicate and work with the industry to promote best practice in parasite control.
"Eprinex Multi brings a new, active ingredient to the sheep and goat wormer market, and provides vets and farmers with an additional tool to use alongside good management practices as part of an integrated parasite control strategy.
Optimal time
"It has the advantage of zero milk withhold, which allows dairy animals to be treated at the optimal time without the concern of lost milk.
"Merial values this very important sector of the livestock industry and is excited to offer this new development to the marketplace."
For further product information, visit the VMD website.