Specialist veterinary virology, serology and DNA diagnostics business Biobest is offering a new interferon gamma release assay (IGRA) for canine TB.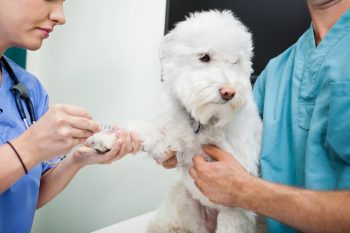 Adapted from the company's existing feline TB test, the IGRA assists in the diagnosis of suspected canine or feline TB cases, and helps to categorise the type of Mycobacterium involved.
This, in turn, can inform decisions as to zoonotic risk and treatment.
Five reactions
Developed in collaboration with The University of Edinburgh's Danielle Gunn-Moore, the test method cultures feline or canine peripheral blood mononuclear cells in five separate reactions with control materials and TB specific peptides.
For this reason, it is essential at least 2ml of heparinised blood is submitted and that at no point in the chain of submission the sample be chilled.
Interferon gamma
Following incubation over 72 hours, cultures are tested for the production of interferon gamma in response to the antigenic stimulation.
Tests are performed on the first and third Thursdays of each month only. Samples must be taken within 48 hours of this and sent to Biobest by guaranteed overnight post.