A canine prostrate specific arginine esterase (CPSE) test is now available from Biobest Laboratories.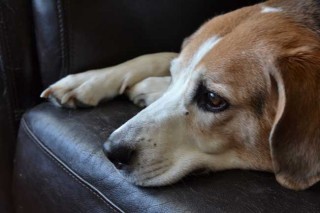 Benign prostatic hyperplasia (BPH) is a common condition, with more than 50% of dogs over five years of age showing histological evidence.
Although the early stages of BPH may be asymptomatic, if left untreated affected dogs may go on to develop more serious conditions, Biobest says.
Non-invasive test
In a statement the company said: "While the clinical stages of prostatic disease are not difficult to diagnose, differentiating BPH from other causes of prostatic disease, such as prostatic cysts, prostatitis, prostatic abscesses or neoplasia, is less simple.
"Traditionally, further investigation would include bacteriology and cytology on a prostatic wash or final needle aspirate, and prostatic ultrasonography."
Simple and convenient
"The CPSE test is a simple, convenient non-invasive blood test that can be used either as part of an annual check-up to look for pre-clinical BPH in entire male dogs, or to determine whether a dog presenting with signs of prostatic disease is most likely to be suffering from BPH or a more serious condition that requires further investigation."
Full advice is available from Biobest on the CPSE test and how best to use the results.
For more information and the schedule of testing, email enquiry@biobest.co.uk or telephone 0131 440 2628.