Vets have been urged to feed into a new surveillance consultation set to launch within weeks.
Chief veterinary officer Nigel Gibbens has revealed a new DEFRA/AHVLA consultation into the future of veterinary surveillance is on the way.
Speaking at this year's annual BCVA conference in Telford on November 15, 2012, Mr Gibbens said a consultation – set to run from December into the new year – was imminent and he called on the association's members to contribute.
He said: "Get stuck into it – it will be making a big difference and a big change."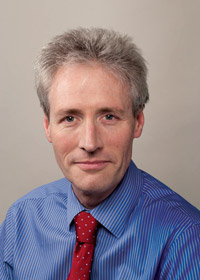 The forthcoming consultation was later mentioned by Andrew Soldan, who since May 2012 has headed up the AHVLA's Surveillance 2014 project.
Dr Soldan said his group was tasked with "designing an effective and affordable scanning surveillance system for England and Wales" and the consultation was based around the recommendations of the expert-led Surveillance Advisory Group, which reported to officials in the spring.
He said it would "probably" be launched next week (commencing November 26), with recommendations going before ministers in the spring and a final decision on surveillance due in May 2013.
Areas covered by the consultation will include:
creating a wider range of data services, including help from practices, to have a better alert system;
more specialist AHVLA vets;
less postmortem sites due to lack of throughput, but better access to those that remain through some form of transport system;
less AHVLA time spent on routine submissions;
a shift towards centralised national expertise, away from local provision; and
more partnership working between Government and private vets.
Commenting on the need for partnership working, he concluded: "Let's try to mould a system together that gives the right benefits to the right people and means we are able to pick up the next BSE or whatever it might be."