Adi Nell, a senior partner at Medivet, officially took up his new role of SPVS president at last week's SPVS/VPMA congress. Mr Nell replaces Gudrun Ravetz, who is now senior vice president of the society.
A new SPVS president was inaugurated during last week's SPVS/VPMA congress (January 24-26, 2013), an event that saw hundreds of delegates descend upon Heythrop Park Resort near Oxford to discuss the latest in veterinary management.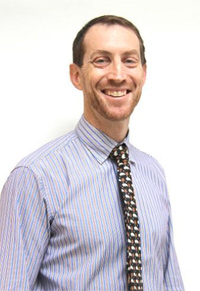 Adi Nell, a senior partner with Medivet, became the society's president for the 2013/14 period during the society's AGM, taking over from Gudrun Ravetz, who now becomes senior vice president.
Mr Nell, who qualified as a vet in 1992, said: "I am both flattered and honoured to have been chosen by my fellow members of SPVS for this important role. My experience on SPVS council has shown me first hand the great work we do supporting vets who own and manage practices."
However, Mr Nell is aware of the challenges that lie ahead. "It's been a steep learning curve for me," he said, "but I have been helped by the positive working atmosphere at SPVS. I accepted the presidency because I knew I could rely on the generosity and experience of my fellow council members, as well as that of previous presidents still active within the organisation."
VPMA past-president John Bower said: "Adi, as president, will be keen and able to use his experience managing the large team in his practice to further the respected work of SPVS. He is a keen participant on SPVS council and is well known for his commitment to the veterinary profession."
Mr Nell's first task at SPVS, says the society, is to oversee the reorganisation of the body's CPD and ensure its relevance to vets in practice.