Postgraduate certificates in small animal medicine and small animal surgery to start at Glasgow vet school from October 2013.
Vets wanting to study for the Postgraduate Certificate (PgC) in small animal medicine or small animal surgery will now be able to register for courses based in Glasgow.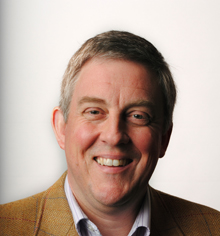 The courses will start in October with registration opening on May 1, 2013.
Certificate courses will last for two years and are the result of collaboration between veterinary CPD provider Improve International, Harper Adams University and the European School of Veterinary Postgraduate Studies (ESVPS). 
They are aimed at veterinary professionals who have been working in practice for at least two years and have a particular interest in either small animal medicine or small animal surgery.
Participants will typically be employed in practice on a full-time basis and would therefore be undertaking CPD alongside their existing work.
Veterinary surgeons can also enrol for the programmes at Improve's headquarters close to Swindon, Manchester and St Albans. All practical wet-lab sessions take place at Swindon.
David Babington, founder of Improve International, said: "As the veterinary sector becomes increasingly competitive, many practitioners are seeking additional qualifications to enhance their career prospects and boost their skills and confidence in practice.
"Our postgraduate certificates entail more than 20 taught sessions over the two years, leading to a final exam. There is also a practical skills assessment and students have to prepare a case diary and final case report. With time at a premium, we've had a lot of interest from practitioners working in Scotland for a PgC, which is more accessible to them. As a result, we're now delighted to be adding Glasgow to our list of venues."