Biobest has begun offering a reduced cost BVD management tag and test to all customers.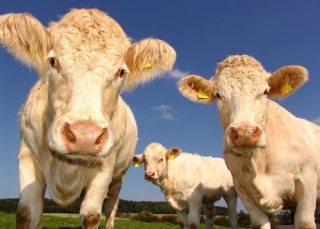 According to the company, its testing operates to internationally recognised quality systems and its test results are recognised by all the national BVD eradication schemes in the UK.
Clear evidence
The firm recommends the use of its BVD tag and test management tags where a herd is known to have active BVD, most often when a check test of homebred youngsters has shown clear evidence of infection.
The new prices are as follows:
tag and test – £5 normal price; £4.70 for members of the HiHealth Herdcare programme
test only – £4.25 and £3.95, respectively
Able assistance
Biobest laboratory director Paul Burr said: "As the first laboratory to offer BVD ear tissue testing in the UK, we are delighted that after extensive research we are able to offer a new reduced price tag and test option to assist vets and farmers to control this important disease.
"We continue to offer a unique service with full veterinary advice and support to vets and health scheme members and will only recommend tissue testing of all calves where we believe the farm has active BVD and genuinely needs this testing option."
For more information, telephone 0131 440 2628 or visit www.biobest.co.uk