Inappropriate online adverts prompt the Pet Advertising Advisory Group to launch a comprehensive set of 18 minimum standards for websites offering pets for sale.
The Pet Advertising Advisory Group (PAAG) has launched a set of minimum standards for websites offering pets for sale.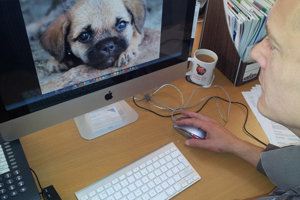 Backed by Defra, the new guidelines (launched on September 4, 2013) have been put together by members of the group, which includes Blue Cross, The Kennel Club, the PDSA, World Horse Welfare and the BVA.
Although not legally enforceable, PAAG expects the new standards will help improve the welfare of animals sold online as well as protect consumers from the risk of buying sick, dangerous or illegal animals.
PAAG plans to work with websites such as Gumtree, Loot and Preloved to provide support on the reporting and moderating of suspicious adverts while websites in compliance with the standards will be listed on the group's website.
It's hoped the initiative will reduce the number of unwelcome adverts, including a puppy offered as a swap for a mobile phone, a ladies watch in exchange for a tortoise and a post illegally offering pit bull puppies for sale.
Automated checks for blacklisted words such as "banned breeds", plus bans on adverts offering live vertebrates as food and those offering pets for swapping with other pets, services or goods are all listed among the 18 standards on the PAAG website.
PAAG has compiled a video of case studies showing the impact of inappropriate online advertising on members of the public, the veterinary profession and animal welfare authorities.
To see the video and a full list of the minimum standards, visit the PAAG website at www.paag.org.uk