The College of Animal Welfare's new courses – a certificate and diploma – take first set of students at the end of April.
The College of Animal Welfare (CAW) has announced that enrolment is open for its two new leadership and management courses.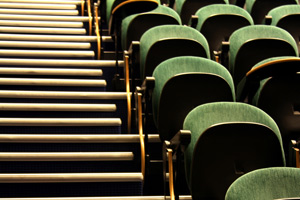 The level 3 certificate and the level 5 diploma in leadership and management – both of which are accredited by the Institute of Leadership and Management – are ideal, says CAW, for experienced, new and trainee head nurses and practice managers, and will develop students' skills and confidence in making management decisions.
Leslie Heaton-Smith of CAW said: "We fundamentally recognise the quality of animal welfare and care in veterinary practice is not only dependent on technical knowhow but stems from clear leadership and management of staff and resources.
"It is when all these work in harmony that the best possible care can be delivered to animal patients and the most positive customer experience provided to clients."
CAW believes both qualifications should provide students with the ability to motivate and lead a team, through effective team leading, team objective setting and planning and allocating work. They should also help applicants understand how to manage stress, conflict and discipline in the workplace as well as learning about effective recruitment and selection of new staff.
The first intake of students for both courses will be at the end of April (2013), says CAW, with the certificate taking a year to complete and the diploma taking 18 months.
For more information or to apply, visit CAW's website.